Posted on Fri May 22nd, 2020 7:53am PDT By X17 Staff
Kylie Jenner never misses an opportunity to proudly show off her incredible body and today is no exception! After being labeled a 'side piece' in an unreleased Drake track, the 22-year-old "self-made" billionaire quickly took to Instagram to deliver a potent dose of sexiness to the haters.
Sporting a ridiculously snug white jumpsuit to accentuate her world famous curves, Kylie went braless for a series of racy snaps for her 177 million followers to see. With her hair in flirty pigtails, the cosmetics mogul seductively posed for the camera on the day she's celebrating the launch of her collaboration with Douglas Cosmetics. Today also marks the one year anniversary of the launch of Kyle Skin.
As for Drake's diss, the rapper took the initiative to avoid heat from Kylie and immediately defended himself via Instagram. The 33-year-old Toronto native claimed the diss track was old and wasn't meant to ever see the light of day, he added, "Last thing I would want to do is wake up having any friends of mine feeling disrespected."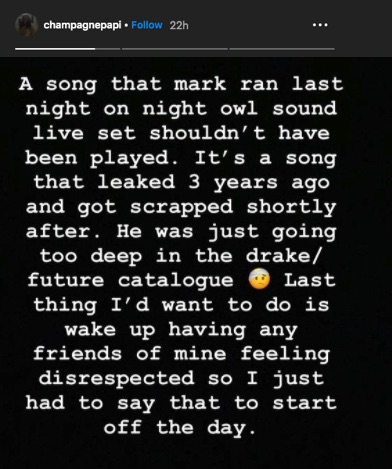 The song in question also takes jabs at Kylie's sister Kendall and her fellow supermodel gal pal Gigi Hadid... Drake raps: "Yeah, I'm a hater to society / Real s***, Kylie Jenner that's a side piece / Yeah, I got 20 motherf***in' Kylies." In a later verse he proclaims: "Yeah, I got 20 damn Kendalls / Young slim baddies and they in vogue / Yeah, I got 20 f***in' Gigis." The controversial song also features rapper Future.
While certainly not the most respectful lyrics, it's probably a good thing Drake never released the song, especially considering he and Kylie were rumored to have dated last year.