Posted on Fri May 22nd, 2020 11:00am PDT By X17 Staff
Lady Gaga is ready to reclaim her throne atop the Billboard charts! The 11-time Grammy winner and Academy Award winning actress teamed up with Ariana Grande for their joint effort, 'Rain On Me'. The song definitely doesn't disappoint and has fans clamoring for more. 'Rain On Me' is the second single off Gaga's fourth studio album, Chromatica, the first being 'Stupid Love'.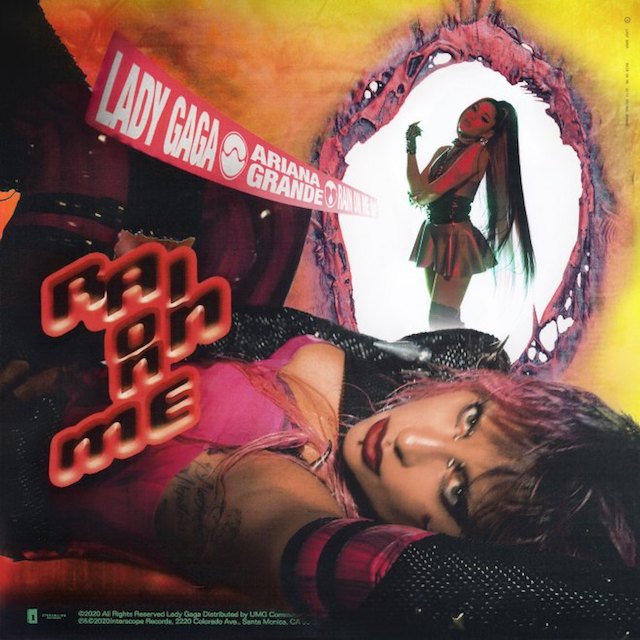 The song was initially posted to Gaga's YouTube account on Thursday and has already proven to be a MAJOR hit with fans, with one commenter stating, "This sounds like 2000/2010's pop when Katy Perry, Nicki Minaj, Rihanna, the Black Eyed Peas and even Gaga herself were releasing bop after bop. it definitely has such a nice nostalgia feeling to it. literally POP PERFECTION."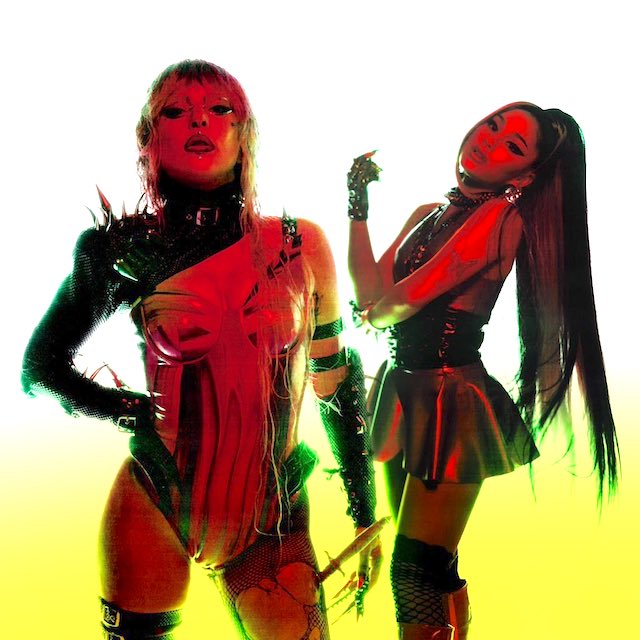 Leading up to the release of their duet, the duo let their adoration of one another known via Twitter, sharing their gratitude through a series of posts. Ariana even unearthed an 11-year-old Tweet in which she dubbed Gaga "the most incredible and dedicated performer I've ever seen."
Love u @ArianaGrande let's do this. Nothing can stop us, we know that now. 💕🧚‍♀️🧚‍♀️

— Lady Gaga (@ladygaga) May 21, 2020
MY ANGEL https://t.co/X9kuRQWqRW

— Ariana Grande (@ArianaGrande) May 22, 2020
Lady Gaga is the most incredible and dedicated performer I've ever seen. I. Love. Her.
Speechless <3

— Ariana Grande (@ArianaGrande) January 1, 2010
2020 has proven to be the year of collaborating for Grande, after previously linking up with Justin Bieber for the single 'Stuck With U'. The single was the subject of of controversy when rapper Tekashi 6ix9ine attacked the duo, claiming their number 1 spot on Billboard was purchased. The Gummo rapper stated the Billboard charts were "all manipulated" in a nearly 4 minute rant.
After arriving back in Los Angeles from a two-month quarantine in Canada, Justin Bieber was asked about Tekashi's shocking accusations. The singer avoided the topic and was far more interested in promoting his new Drew House face masks amid the Coronavirus pandemic. Justin doesn't strike us as the type of guy who wants beef with the troubled rapper!
Though Justin may kept his lips sealed, Ariana wasn't shy about firing off a thinly veiled shot back at 6ix9ine, stating in a lengthy rebuttal, "I don't give my energy to drama or strange accusations normally but this has gone a little too far... my fans bought the song. JUSTIN'S fans bought the song. OUR fans bought this song."