Posted on Wed May 8th, 2019 8:29am PDT By X17 Staff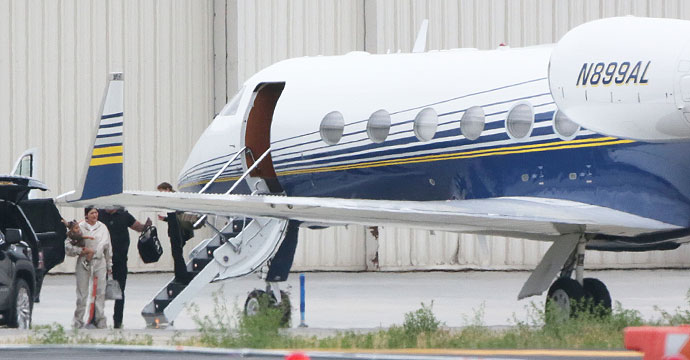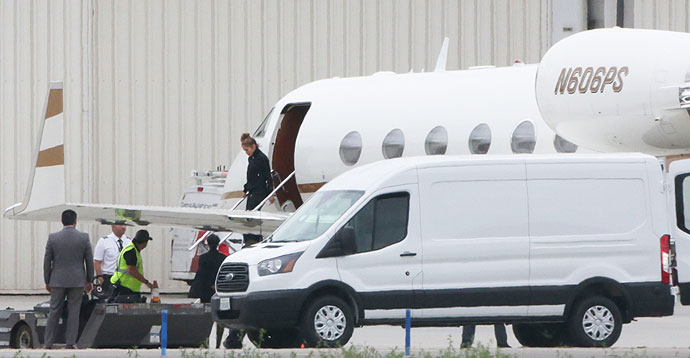 It was a busy afternoon at the celebrity hub of Van Nuys airport! Tons of stars touched down in their private jets, flying in from the east coast after the Met Gala ... and we can't help but think -- they could have shared the ride!
Kylie Jenner carried daughter Stormi in her arms as she landed in the biggest and best plane -- after all, she IS a billionaire. Next up was J Lo, also solo (save their respective entourages).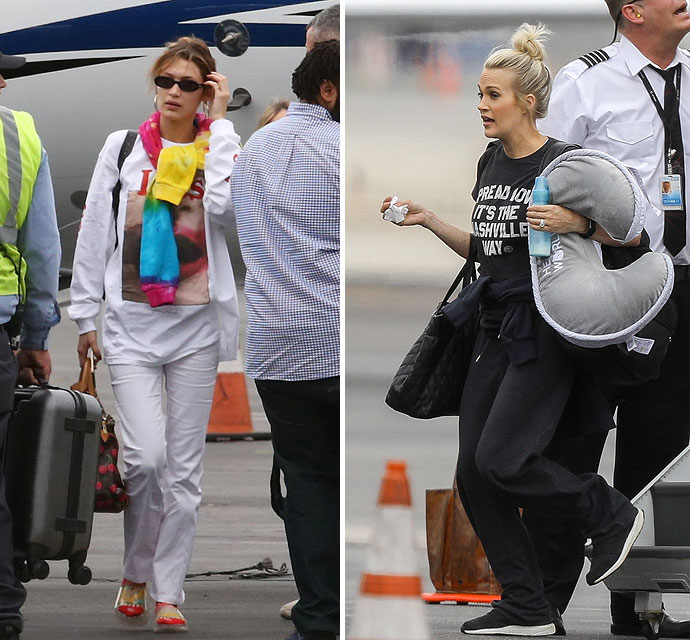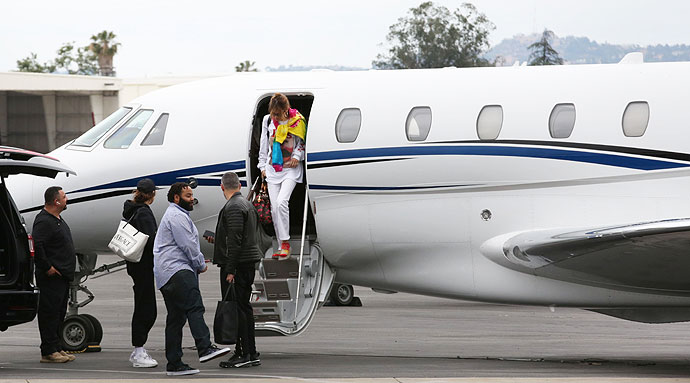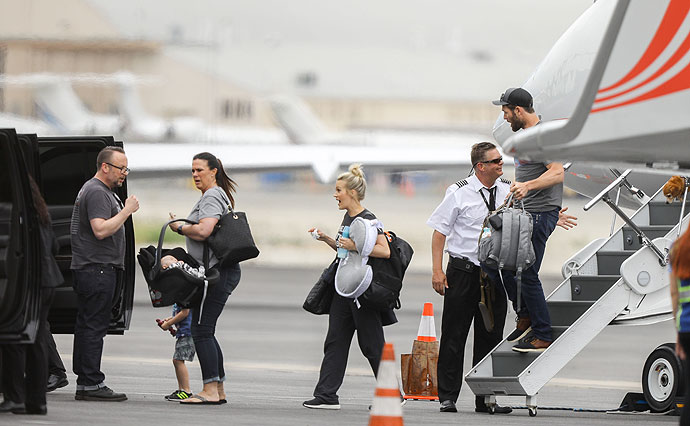 Then young model Bella Hadid landed and proceeded to hug her posse of about ten people -- including those who were on the plane with her (check out the gallery)! She was decidedly dressed-down after days of Met Gala fancy -- a tie-dye sweatshirt with flared white jeans and her hair down.
The next jet to land was country singer Carrie Underwood's -- she was on board with newborn baby Jacob, son Isaiah, and hubby Mike Fisher -- and a nanny and assistant, of course.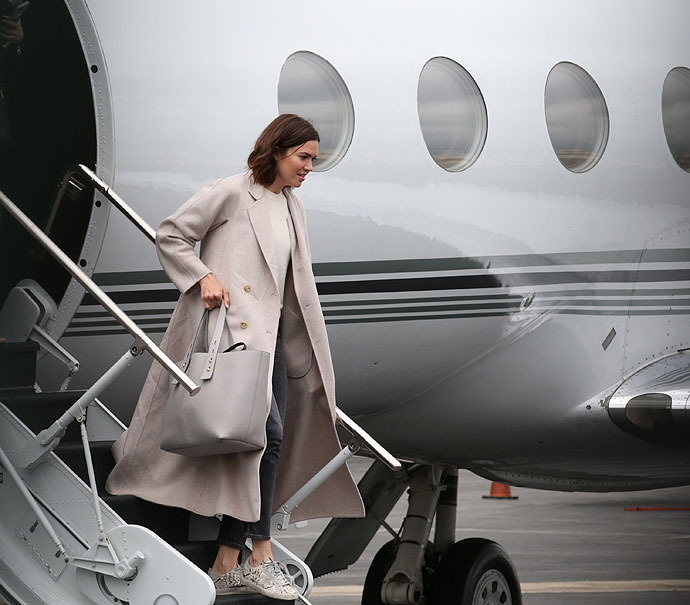 Last, but not least, was Mandy Moore! Yes! Mandy Moore! Who knew she had enough money to fly private???!!! Is that
This Is Us
money? Ryan Adams divorce money? "Candy" album royalties? Or all of the above?