Posted on Sun Sep 8th, 2019 10:30am PDT By X17 Staff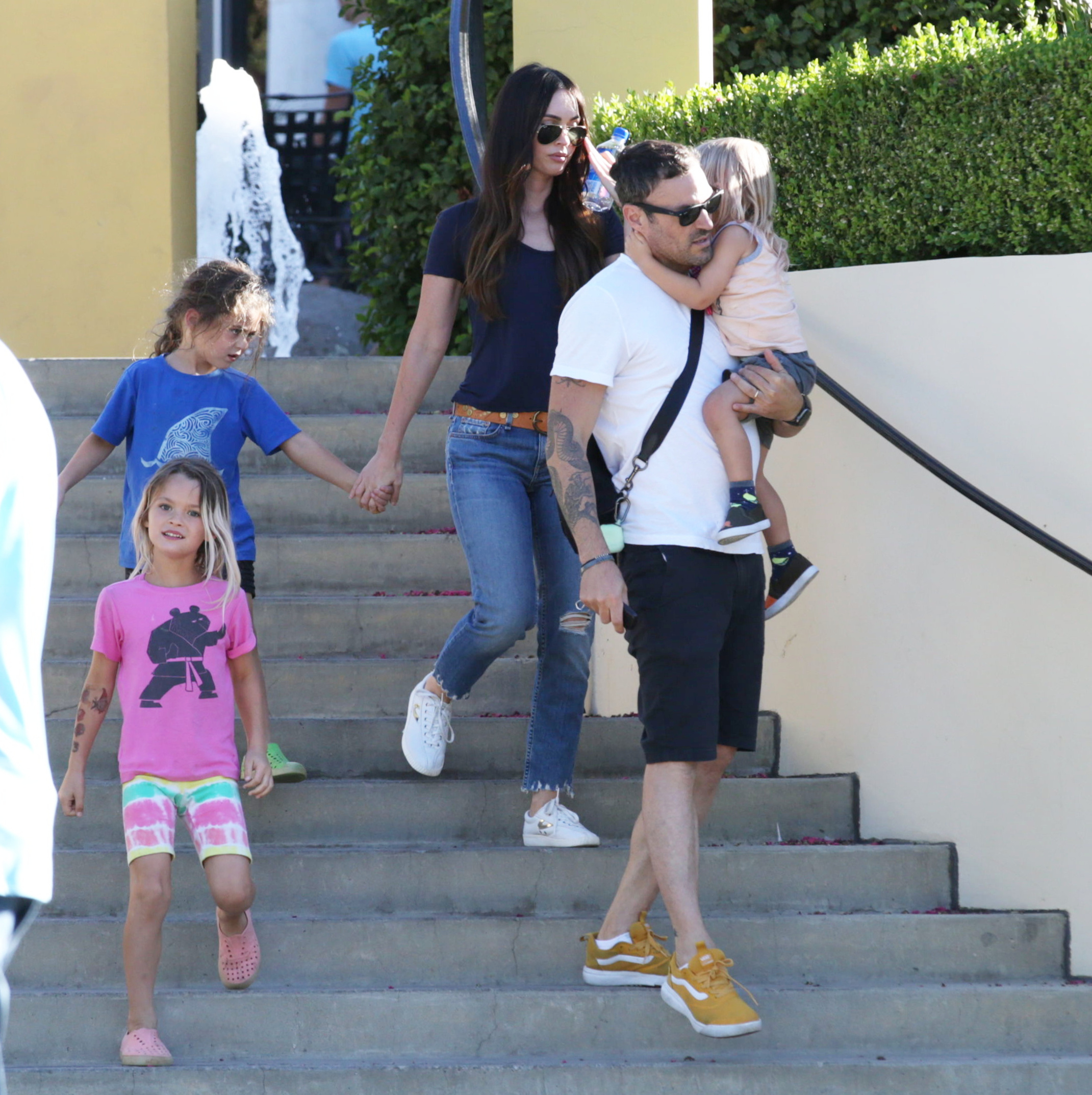 Megan Fox's young children have quite developed palettes! Journey, 3; Bodhi, 5; and Noah, 6; all eat sushi, apparently! Megan and off-again-on-again hubby Brian Austin Green took their young brook to Sugarfish sushi for lunch, on Saturday.
The adorable Noah showed off temporary tattoos on his right forearm, apparently copying his dad's ink. So cute!
What do you think these boys are eating -- California rolls? Ikura? Uni?